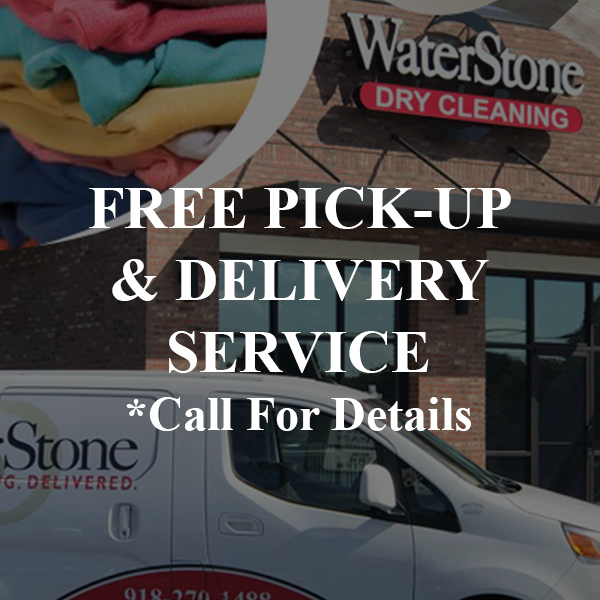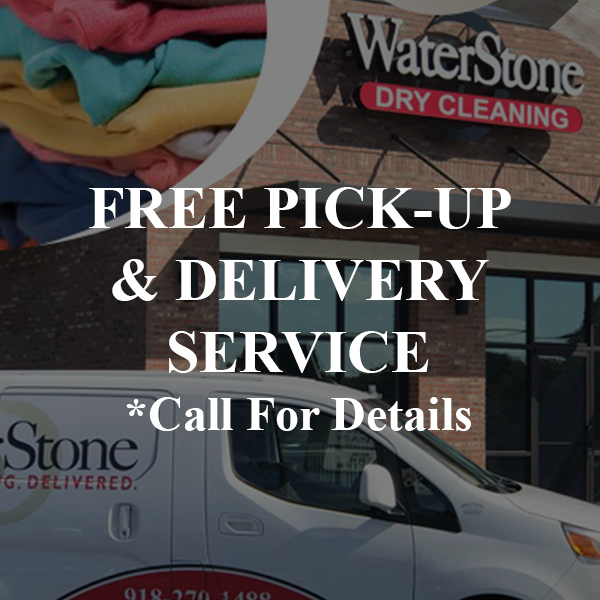 Contact WaterStone
Owasso: 918-272-2424
Pick-Up & Delivery: 918-270-1488
Email: service@waterstonecleaners.com

Tulsa Dry Cleaning. Delivered.
WaterStone delivers quality, full-service dry cleaning and garment repair. Choose on-site or FREE pick-up and delivery for all your dry cleaning needs.
Since 2006, we've earned a reputation for both quality and dependability. With same-day and twice weekly dry cleaning pick-up and delivery, WaterStone Dry Cleaning in Tulsa & Owasso can't be beat.
WaterStone is DRY CLEANING. DELIVERED.